You're 86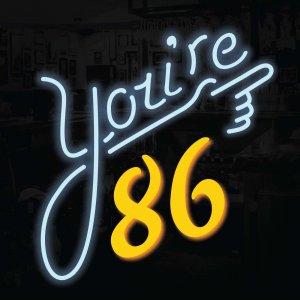 Latest Episodes
May 25, 2019
My neighborhood corner store has some surprising wine selections. Including this Rhone blend. - Hey guys! It's been a busy month as per usual. Lots of amazing guests and a ton of great information. We spoke with Tanya Clark,
May 17, 2019
Many of us, myself included, have dreams of opening up our own bar someday, but the idea can seem daunting, even impossible. Where do you begin? How do you fund a project like that? How will your life change when you run your own place?
May 11, 2019
Customers are people too, just like you and I, though often it's hard to remember that fact. Our job, by necessity, separates us from the people we serve. This separation tends to invoke an 'us versus them' attitude,
May 04, 2019
It's easy to get burnt out in this industry. So much of what we do is mere drudgery. It's repetitive and it can wear us down after a long time. It is difficult to stay inspired and creative when you work behind the bar.
April 26, 2019
Let's face it, our industry is unhealthy. We're physically exhausted, we don't sleep well, we keep weird hours, we live on salty junk food and we drink all the time. We have to bring the party, it's our job, but we often get lost in the party.
April 19, 2019
Hey folks! I thought I'd try something new for this episode. I got some feedback and I decided to start doing shorter summery style episodes every few episodes. There is a ton of information in the interviews and it's hard to remember everything,
April 12, 2019
I've always found it ironic that our business is to sell people alcohol, but we also have to make sure they don't get too drunk. We want them to buy more so we make more money, but we can't sell them too much because it causes problems—The worst being ...
April 02, 2019
The idea behind pretty much every bar is essentially the same: Create an enjoyable environment for people to come have drinks or food. This is our business. Maybe some bars don't play the music you like, some bars don't serve the food you like,
March 26, 2019
Bars can be dangerous places, especially for those of us who work behind them. Cuts and scrapes, burns, slips and falls are all quite common injuries, and sometimes bartenders suffer even weirder injuries like bar spoon puncture wounds.
March 19, 2019
There are few phrases I want to hear less than, "I want to speak to the manager!" In this episode, I got to sit down with my long-time friend and colleague James Butler, and talk with him about the challenges he has faced as a manager in the bar and re...