The Land of Desire: French History and Culture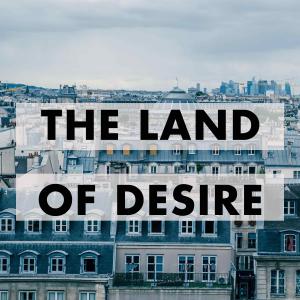 Latest Episodes
August 08, 2019
"It is fresh, and free." ― Paul de Charry, art critic This week, we're kicking off the fourth year of the podcast with some hot fun in the summertime! It's hot in Paris – too hot – and a listener question got me thinking about historical ways to beat t...
June 27, 2019
"Charity is dead." ― Guy de Chauliac Welcome back to our FIFTIETH EPISODE! Next episode will be our THIRD BIRTHDAY and I'm celebrating with a listener Q&A! Over the next few weeks, please ask me any questions you like: questions about the show,
May 16, 2019
"Great edifices, like great mountains, are the work of the ages." ― Victor Hugo, The Hunchback of Notre Dame This week we're continuing our tribute to Notre Dame Cathedral – posted straight from Paris! Your host is currently leading a tour for this sho...
February 21, 2019
"Choupette is a rich girl." Karl Lagerfeld Important News: The Land of Desire is now streaming on Spotify! Dear listeners, I had an entirely different episode lined up for this week, notes prepared, outline finished,
January 17, 2019
One old lady, one new conspiracy, a million #hottakes.
November 22, 2018
The story of Napoleon in exile: when the modern world's biggest figure fought history's teensiest war.