The Round Six Podcast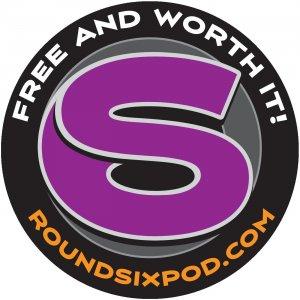 A Thumb and a Half Away: Shine Speed Shop
April 26, 2019
"TWO STEPS FORWARD, NO STEPS BACK."
Jimmy Falschlehner, better known as Jimmy Shine, the man behind Shine Speed Shop joins the Gearheads on a freewheeling episode loaded with road trip tales, hot rods, history and a re-imagining of where the brand as a whole is headed into the future. Oh, and an explosive Conan O'Brien set. There's that, too.
THINGS COVERED IN THIS EPISODE:


Talking projects in the shop


Jeff Allison concepts for shop projects


Early days and getting into the industry
– The "Shine" nickname
– "Flesh Hammer"
– The first car, nearly thirty-four years to the day


Exercising restraint on a build


Billy Gibbons' Whiskey Runner
– The 24V landing light
– The SEMA Ignited traffic story
– The Conan O'Brien explosion


The '56 Monterey New Orleans road trip


The new shop


Future projects in the wings – A lakester


The red hat at Bonneville with Tony Thacker


Surfing and hot rods


On taking the hot rod thing seriously


The TV years


Getting a foot in the door at So-Cal Speed Shop
– The interview with Pete Chapouris
– A tattoo bond
– A veritable who's who of hot rodding at So-Cal in the 1990's


Taking a bigger hand in the business side of things


"Losing him is like gaining two good people"