Innopsis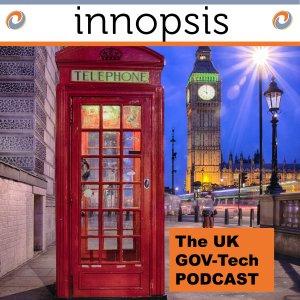 Latest Episodes
March 06, 2019
A conversation with David Cornwell
February 20, 2019
Lynne Mangenis talks to Stephen Smith from Telefonica O2
February 06, 2019
Lynne Magennis talks to Craig Walden of Opus Group
January 22, 2019
Lyne Magennis talks to Jonathan Wright about Cognitive Technologies in the Public Sector
January 08, 2019
We start 2019 with a new member, Advice Cloud. Advice Cloud are Public Procurement specialists and G-Cloud consultants, specialising in helping both Public and private organisations to buy and sell services including IT, Cloud Services,
December 22, 2018
Mike Thomas speaks to Andrew Haliwell of Virgin Media Busienss
December 21, 2018
Being able to interrogate DNA data opens up the possibility of an exponential increase in irradicating dieseases and being able to increase food production, amongst a host of other benefits. Being able to share and process the enormous amount of data ...
December 19, 2018
Alyson has recently won a place in the Top 100 women in Technology by the WeareTechWomen organisation which celebrates and encourages more women into the Technology Industry.
December 17, 2018
The present administration in Government have made it a manifesto commitment that more public sector spend will be given to Small and Medium Sized Enterprises, that is organisations less than 250 employees with a revenue of less than £5m a year and a l...
December 15, 2018
At the end of 2018, we bring you Des Ward from the Common Framework who provides his view of Data Governance direction on 2019 and reflects on the impacts of GDPR.