#beingAfricaAllah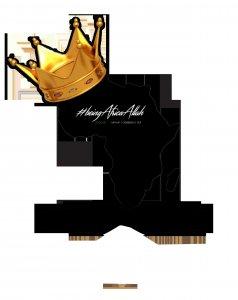 Latest Episodes
August 14, 2019
The queen of Hip-hop Soul. Playlist I Don't Want to Do Anything 00:04:00 Slow Down 00:04:56 clean 00:02:48 My Life 00:03:32 Sweet Thing 00:03:38 clean 00:03:44 cln 00:03:58 Let Me Be the 1 00:03:34 What's the 411(clean) 00:04:05
August 07, 2019
It's disheartening, to say the least. With all your training, education and experience you still end up in a GED job. Working ungodly hours making pennies and begging for crumbs. I guess we should be grateful for the opportunity. - Fuck it,
July 31, 2019
It's amazing how people love to tell you who you should be, how you should dress or even think. We are so intimidated by diversity that we train our children to be clones of a system we hate. - This mix is a testimony of freedom, love and life.
July 24, 2019
Has been! Washed! Finished….I am far from finished. With 14 years of podcast experience under my belt and 20+ years of media/music experience, I am in the prime of my life. Ready to face an ever-growing marketplace - https://subscribebyemail.
July 17, 2019
I was never meant to be average. I have always been a ripple in the stream of time. My ability to tell stories, capture life and share beauty is my gift to the world. I may never know the impact of my work or experience the value of its existence in my...
July 10, 2019
A Fresh mix of Dancehall and Hip-hop for this era. Early warmup mix. - https://playmas.today/discover-music-channel/https://subscribebyemail.com/playmas.today/feed/discover/ -   - Playlist - DJ_Khaled_-_Holy_Mountain_Audio_ft.
July 03, 2019
A blend of Hip-hop and Dancehall with a hint of RnB. Consistency is the key to a successful future. https://playmas.today/discover-music-channel/ - https://subscribebyemail.com/playmas.today/feed/discover/ -   -   Playlist
June 26, 2019
Playlist Apoligize(rmx)-Wayne(clean) 00:03:15 - Situation be like dat-Bruh(BAHAMAIN) 00:02:40 Flavor in your ear(rmx) 00:02:36 We Are The Champions (Remix) 00:02:34 We fly high(rmx)-Jones(clean) 00:03:25
June 19, 2019
Playlist Toxic { MP3WAXX } 00:08:04 Who Dis { MP3WAXX } 00:09:56 A Lot { MP3WAXX } 00:03:15 Nights Like This { MP3WAXX } 00:02:30 Therapy Shit 4 { MP3WAXX } 00:02:38 Whole Time { MP3WAXX } 00:02:48 Want Something { MP3WAXX } 00:02:52
June 12, 2019
Catch a fire  with the Mixtress Africa Allah - . Playlist Busta_Rhymes_Kill_Dem 00:16:37 Kill Dem (Remix)(Feat. Mavado & Bounty Killer) 00:14:37 Demon Girl - [Clean] 00:02:25 Alien Girl - [Clean] 00:02:05 Bang It 00:01:31 Bounce 00:01:51