Carnival of Randomness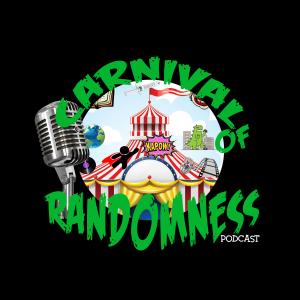 Episode 32 - Kyle Vock from The Mighty High and Dry
March 18, 2019
Hello Randomers and Randomites.
This week we're... somewhere I think. But we're joined by a new friend of the Carnival, Kyle Vock from the band The Mighty High and Dry. We talk many things music and upright bass, and get a bit of an insight into where this rather eclectic band came from and what they're all about.
Stay tuned after the podcast for one of their songs. From The Mighty High and Dry album "American Record" we're proud to present "Musical America." Find them, listen to them and show them some love and support and we'll catch you next time!
This episode was sponsored by Opsitnick & Associates. Lawyers for you, the people, from the Supreme Court to Alaska and everywhere in between. Celebrating 40 years of helping thousands of people with their legal needs. Visit them on Facebook or their website
Check out our blog for new info and goings on
Available wherever you get your favorite podcasts! Just search "Carnival of Randomness"