News/Talk 94.9 WSJM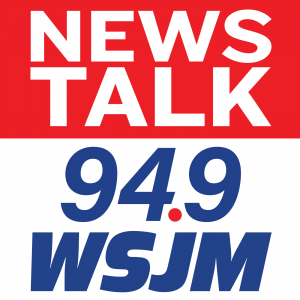 Latest Episodes
August 16, 2019
Flick Pick is a podcast about movies. In today's episode, Andrew Green goes retro and reviews Valley of the Dolls! This is a 1967 film that created some controversy when it was released. By today's standards, it's
August 16, 2019
Bishop Paul J. Bradley of the Archdiocese of Kalamazoo says a day of prayer for peace to end violence was to focus attention on how critically important dignity and respect for human life is.
August 15, 2019
Flick Pick is a podcast about movies. In today's episode, Jacob Holmes and Andrew Green discuss the new movies opening this week at the cinema in Benton Harbor. We've got five of them. First up is Good
August 15, 2019
BH School Board Vice President Joseph Taylor speaks with reporters about the search for a new Superintendent.