What Up, Nerds
Description: Your weekly podcast for all things nerdy. Games, movies, tv shows, tech... you know, nerdy stuff.
Now Playing
What Up, Nerds Episode 13 – Where we talk about The Wizard, Halo 4, Assassin's Creed 3, Plague Inc., The Steve Jobs movie, GameStop's financial troubles, James Bond: Skyfall and and how much a zombie in The Walking Dead can eat in 24 hours, oh and by the way, Skype sucks.

Starring Ben Brewer, Chris Hall, Teddy Karambelas, and Ian Scherer. Don't forget to like us on Facebook, and follow us on Twitter.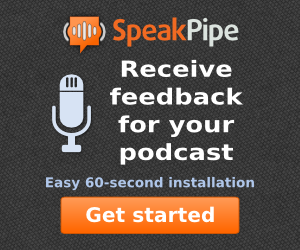 Subscribe & Follow
Average Rating
Categories