Danny Feemster, Anthony Roque and Rick Savoia
Rock Hill, SC
Description: We discuss all things related to two way radios, including business radios, FRS and GMRS consumer radios, and accessories. Our goal is to help educate consumers and provide entertaining discussion.
Now Playing
We talk about using two way radios for hunting. We also review the Motorola RDM2080d MURS two way radio.

Intro :00
Billboard 1:13

Topic Discussion 1:32
We'll talk about using two way radios for hunting. We'll identify what features are important to have in a two way radio when out hunting and make a few recommendations on the best radios for use on hunting trips. Some recommended radios include the Midland GXT1050VP4, Motorola Talkabout MS355R, Midland GXT895VP4, Motorola Talkabout MR355R, Uniden GMR5099-2CKHS, the Uniden GMR4099-2CKHS, and the Midland XT511 Base Camp Two Way / Emergency Crank Radio. For tips on using your two way radios, watch our new Radio 101 video series hosted by Anthony.

Commercial Break 13:51
buytwowayradios.com 1:00

Product Review 14:50
Today we review the Motorola RDM2080d MURS Two Way Radio.

Questions and Answers 20:45
Questions from readers of our Two Way Radio Blog and members of the Two Way Radio Forum. The Two Way Radio Show is on Stitcher! Listen to us on your iPhone, Android Phone, BlackBerry and WebOS phones. Find it in your app store or at stitcher.com.

Wrap up and Close 23:15
Send in your comments and questions for Danny, Anthony and Rick to show[at]buytwowayradios.com. Feedback on this and other topics will be read by the hosts and included in future episodes of the show. Visit us at www.twowayradioshow.com!

© 2012 Cricket Ventures, LLC. All rights reserved.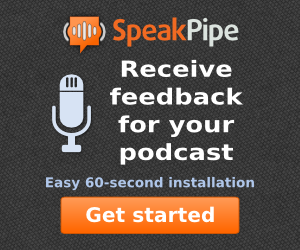 Subscribe & Follow
Average Rating
Categories