The Sprocket Podcast
Description: two Portland guys enjoying the good life more simply
Now Playing
Rebecca Lerner is an experienced forager who has taken on many experiments in eating wild local food.  She shares with us how she got interested in foraging, some stories about her experiences and the nature of our relationship with food.

The Sprocket Podcast is now available on Stitcher smart radio!  If you use the service, you can add us to your programming roster.

—

Headlines

NBC 11 News: Aspen CO remorseful drunk returns stolen bike
Denver Post: Hot on Velo Cult's heels, Bicycle Cafe offers beer & space

—

Mailbag

Listener Ryan from Georgetown ON: "Buy something Canadian. Brandon's highbrow tase will enjoy a Unibroue "Maudite" (look for the devil in a Canue). Brock you should try a Mousehead [sic?]. Keep up the excellent work."

Logan in PDX: "I saw a new post by Jonathan Maus on Bike Portland and I looked at the figure depicting carbon emissions of Portland relative to the US average and I noticed something astounding. After listening to the latest podcast and learning the wonders of the year 2002 I was really impressed to see your observations also apparent in carbon emissions. The year 2002 marks the first year Portland deviated its carbon emissions away from the US average and started its current trend downwards! Wow! Pivotal year indeed."

Donation from James in Maryland – thanks!  (you can donate here if you wish)

—

Upcoming Shows
4/22 Adam Clement of Retroshift,
4/29 Michael Andersen of Portland Afoot,
5/6 Ryan J Lane (professional photographer and our theme music's writer),
5/13 Ellee Thalheimer, author of Cycling Sojourner

—

Fine Print

email us: thesprocketpodcast@gmail.com, twitter @SprocketPodcast, phone in: 503-847-9774, or visit us on the web at http://thesprocketpodcast.com for links, info, and more. Ryan J. Lane provides our intro & outro music from his fine independently released 2009 project Conversations of the Leisured. [www.myspace.com/ryanjlane].  Our news segment music is provided by Hurtbird from their 2010 album Nature Vs City which is available on iTunes.  [www.hurtbirdmusic.com].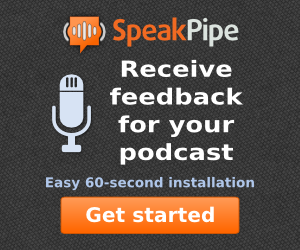 Subscribe & Follow
Average Rating
Categories