The P.W.A. Show
Description: Interviews, news, and uncensored opinions on politics, pop culture, and life.
Now Playing
Korey and Mike Holman

This episode features various interviews from the 2013 Murfreesboro Anime and Comic Convention (MACK).
The first two interviews are with J.P. and Adam of "The Show" Podcast. Dave and Korey ask them about their ongoing feud, the status of the podcast, Beard growth, and questions about  Manti Te'o.

The next two interviews are with members of 'The Walking Dead' TV Show. Korey talks to Tony Gowell about Bronies, DragonCon, an Actor's Life, and The Walking Dead. Dave talks to Alex Wayne, who played a zombie on two different seasons.  Alex talks about working on the Walking Dead and life as an Actor as well. (They had talked to Kevin Galbraith, but due to a technical mishap, that interview didn't get recorded).

The show wraps up with Korey talking to Mike Holman. Mike Holman was on the TV Show Jackass and talks about what that was like.  Korey asks him about the show and somehow the two end up talking about the Illuminati.

The post Episode 145 – Interviews from MACK 2013 appeared first on The P.W.A. Show.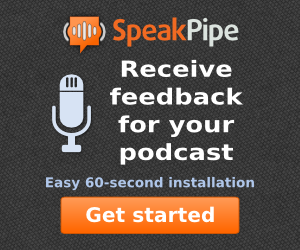 Subscribe & Follow
Average Rating
Categories