The P.W.A. Show
Description: Interviews, news, and uncensored opinions on politics, pop culture, and life.
Now Playing
This episode starts off with actual talk about Pinterest and the point of it all. This leads into Korey and Dave meeting some famous people.  The guys met Rowdy Roddy Piper, one of the most famous WWF Superstars of all time.  One of the #VerbalBullies actually got to have a conversation with Mr. Piper.

Dave got to sit down with Colt Cabana on the Beards and Bullshit Podcast in the past week.  Thanks to the host, Jack, Dave was part of the podcast and met one of his podcast idols.  Dave plays a clip from the show and encourages everyone to go check out the podcast at http://www.beardsandbullshit.com

The guys discuss the most recent Crossfire Wrestling show and how great it was. King Shane, Hammerjack, J-Havok, and all the wrestlers were on their game.  This segues into discussion about New Jack, a Hardcore Wrestler.  New Jack was recently on Colt Cabana's Art of Wrestling Podcast. New Jack stabbed a 'wrestler' 9 times at a show and got arrested for the incident. Korey watched it on Youtube and explains what he thought about the whole deal.

Korey got to meet Jeff, Dave's Coworker that has been discussed on the show frequently. They watched the College Football Game and this leads into Brent Musburger's comments one AJ McCarron's girlfriend.  Brent Musburger was the commentator for the game and commented on how attractive Katherine Webb was during the game. This led to ESPN apologizing because people were 'outraged'.  Dave and his coworker Jeff called ESPN to get answers.

Next up is Piers Morgan vs Alex Jones.  Alex Jones, an American talk radio host went on Piers Morgan's show and it made for entertaining television.  The guys play a clip from that show and give their thoughts.

The show ends with discussion about an ongoing thing with Topical Vacation and the Coke vs Pepsi question.  And the question is asked, where is "the Show"??????

The post Episode 140 – Roddy Piper, Brent Musburger, and Alex Jones walk into a bar… appeared first on The P.W.A. Show.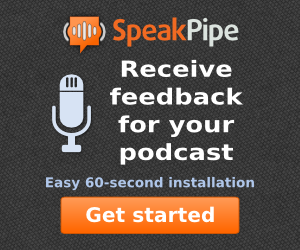 Subscribe & Follow
Average Rating
Categories