James
Orange County California
Description: The best thing you've never heard.
Now Playing
James starts out by giving Jay some hell for not coming on the show this week. Unfortunately, he can't keep it up and ends up being schmaltzy by talking about Jay like he is the best guy on Earth. He then randomly moves from people that get stuck in a rut to The Grinch Who Stole Christmas and declares it the greatest Atheist Christmas book ever written. He compares the Grinch to the fundamental Christians seeking to take back Christmas and win the War Against Christmas. After Making his case for the Whos as great Atheist he begins to wrap up, but can't help talking about the shooting in Connecticut.

Previous shows mentioned.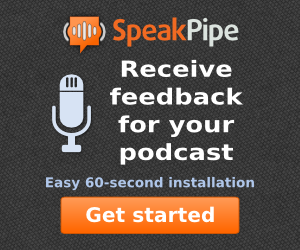 Subscribe & Follow
Average Rating
Categories