Description: Liz and Kim get together to talk about how tech intersects with everyday life to make it richer, easier, or more fun. With their backgrounds in mom-blogging, and their diverse interests and experienc
Now Playing
Liz and Kim are back, recording the show from opposite corners of the universe, and loving life.  In this show, we discuss:

Well, that's it! We hope you LOVE the show. Let us know!

© 2008 Tech Chicklets | All rights reserved. Copyright for writing and audio belongs to the Tech Chicklets. Hands off already!!!

No related posts.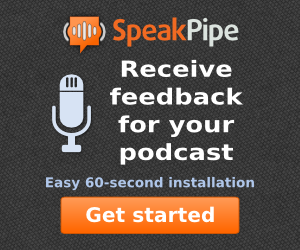 Subscribe & Follow
Average Rating
Categories