Description: Liz and Kim get together to talk about how tech intersects with everyday life to make it richer, easier, or more fun. With their backgrounds in mom-blogging, and their diverse interests and experienc
Now Playing
TechHen joins the team and comments on tech news - and she doesn't hold back! We talk about Swine Flu, Twitter loyalty, and the new search engine Wolfram Alpha.

Then, we have a HUGE feature on the new Kindle DX, which we have just figured out is not available in Canada! Kim and Liz really want one, though, so that's going to be a bone of contention next week. To conclude, we couldn't resist a new story about IBM's Jeopardy! robot, which Kim and Liz predict will be a big cheater at the game.

Want more information? Here are some good places to start:

© 2008 Tech Chicklets | All rights reserved. Copyright for writing and audio belongs to the Tech Chicklets. Hands off already!!!

No related posts.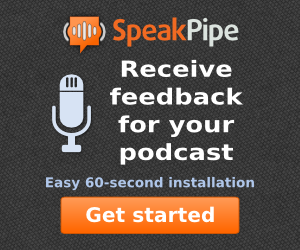 Subscribe & Follow
Average Rating
Categories