techaccessweekly.com
Raleigh, NC
Description: A podcast of unspecified length concerning news and events in accessible technology with a focus on visual impairments.
Now Playing
"Social Service"

This week we discuss listener mail, Symantec pcAnywhere Security, Google +1 Troubles (Article 1, Article 2, Google Bypassing Microsoft Security, Pokemon Apps, Apple Extends Sanboxing Deadline, Apple Settles Antennagate, Braille Texting for the Sighted, Dolphin Guide Update, Dolphin Fee Update, GW-Micro ReadIt Update, ZoomText 10 Certified for SAP NetWeaver, FDA Approves Glaucoma Drug, DAISY Pipeline 2, Tongue Computing, CSUN is Here!, National Association of the Deaf Conference, Test-Tube Burgers, WWYT #1, WWYT #2, WWYT #3, and much more! To view these stories and other considerations, please visit our Delicious bookmarks page.

In this episode we referenced Security Now and This Week in Google for commentary on the Google, Apple and Microsoft security issues via TWiT.tv.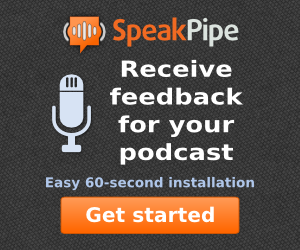 Subscribe & Follow
Average Rating
Categories