Popcorn N Roses
Metro Boston MA USA
Description: Reel movies for REAL People
Now Playing
Subject:CINEMA #303 launches a series of five shows aimed at the movie industry itself - on today's show, Industry Indepth takes a look at 3D - the process, the studios' usage (or overusage) if it, and whether or not it's really worth it.

PLUS: our BIGGEST E-mail segment ever, with SIX letters; a Bonehead Of The Week; A Scream And Shout, Listener Voicemail, a calendar update, the latest entertainment news, a look at Owl City at the House Of Blues in Boston, and a review of TRANSFORMERS: DARK OF THE MOON!

Extensive show notes, with links and all kinds of commentary, are available on our website every Tuesday evening - check it out at http://subjectcinema.com . And while you're there, look around, leave a comment, and let us know what you think of the new website!

Thanks to ALL of you who take the time to listen to Subject:CINEMA. Now, if we can just get those of you out there to WRITE or CALL once in a while...that would be AWESOME! Email us at subjectcinema@popcornnroses.com or call us TOLL FREE at 1-888-214-9311!

Remember, you can find the complete calendar of upcoming shows on our websites! DOWNLOAD a printable quarterly calendar for you to print out and hang up to remind you to catch the latest episode - you can get the BRAND NEW Winter/Spring 2011 edition of the calendar right here !

Subject:CINEMA is brought to you by:

eMusic

Now with  over TEN MILLION choices for great tunes - and by visiting

http://emusic.com/cinema

, you will get 35 FREE DOWNLOADS during your 14 day trial! Check it out today!

CCS.COM
The ULTIMATE source for all the best prices on skateboarding and snowboarding clothes and equipment! All the top name brands - Volcom, Burton, Vans, DC, and all the rest - we've got 'em all right here! And look at what ELSE we've got for you: savings codes!
AFCINEMA - Free shipping on orders $30+
AFSUBCIN - 15% off orders $75 or more + Free Shipping

Online Only; Some Exclusions May Apply  

Zazzle US

You can purchase millions of items about any number of fantastic things - from shirts and shoes to skateboards and bags, plus hundreds of other items!  Use our special code, subjectcine5, at check out and get 10% off any order $50 or more! And watch for more specials from Zazzle US at

http://zazzle.com

!

Dog.Com

Subject:CINEMA welcomes Dog.Com as our newest sponsor - all the best prices around for things your canine friends need - and they're got a section for your feline friends as well! Click here for great discounts!

SASUBJEC - $15 off any order $75 or more SASUBJE5 - $5 off any order $50 or more

Check out all our great deals in one central spot, right here at

MevioCoupons.Com

@@@ 

SHE'S BAAAAAAACCCCCKKKKKKK!!!! If it's more of Kim you want, then Platinum Roses' Garden is the place to go! Kim is back with more observations on the world, her popular indepth coverage of the CW series Supernatural, and more! Check it out today at http://platinumrosesgarden.com !

SUBJECT:CINEMA'S SWAG DEAL!

Subject:CINEMA

by

popcornnroses

View more

Subject T-Shirts

Subject:CINEMA's brand-new Swag Shop launches with this great new tee! Show off your love for Subject:CINEMA today!

*** E-mail us at subjectcinema@popcornnroses.com

Want to take S: C With you? Now you can - SC is now Mobile via iPhone! Check us out today - all the latest S:C podcasts plus EXCLUSIVE features coming soon!


Call us with your comments! 1-888-214-9311 TOLL FREE in the US and Canada!

Wanna hear us anywhere? Now you CAN! Subject:CINEMA Mobile for iPhone is now here! Get it at iTunes NOW!


PLEASE VOTE for Subject:CINEMA on Podcast Alley!

We hope you'll spread the word about Subject:CINEMA to your friends - we love having all the listeners we can get!

 

WATCH FOR SUBJECT:CINEBABBLE, the melding of two shows and six incredibly weird minds, coming SOON!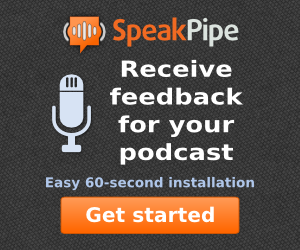 Subscribe & Follow
Average Rating
Categories