Stolendroids
Description: Geeks of the web unite!
Now Playing
  What happens when tech giants team up?  Surprisingly, not much.  How about when a law is made that has nothing to do with something you use everyday? Oh, that could land you with a felony! Headlines: In California, an app's terms of service are apparently important Patent all the things! Who will win the [...]

The post Podcast Episode 90: Team Powers Activate appeared first on Stolendroids.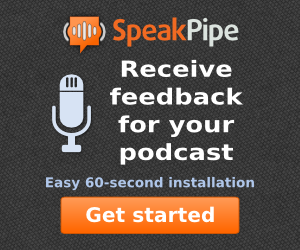 Subscribe & Follow
Average Rating
Categories