Stolendroids
Description: Geeks of the web unite!
Now Playing
We're coming at you from Vegas . . . and not the Area 51 holding cell we were worried about.  The recording connection is a little off, so you might notice some wormhole issues. Enjoy! Headlines: Apple initiates dividend buyback program Kim Dotcom may get his stuff back? Copzlolz! NYT changes it's paywall; you now

The post SD#52 Better Than TANT appeared first on Stolen Droids.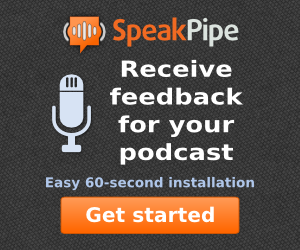 Subscribe & Follow
Average Rating
Categories