SPNT.tv
Description: Thursday Tech Talk hosted by Nick and Nick
Now Playing
Do you remember the first MP3 file you ever downloaded? What was the first MP3 player you used to play MP3′s? It was fun hitting the wayback machine this week. We want to hear your MP3 memories. Hit us up at techtalk@spnt.tv. Also, don't forget to follow us on Twitter @spnttechtalk.

Here's What You'll Get in this Week's Show

The Week's Top Tech Headlines

Microsoft's big front office shake up – Steven Sinofski is OUT

McAfee has terrible software and apparently a terrible founder

MP3 songs and players, Spotify is launching a browser based music app

Happy Birthday Xbox Live

AMD

Apps of the Week – Nick W. went with Letterpress on the iOS, Nick S. went with the Google+ app

Email us at techtalk@spnt.tv or follow us on Twitter @spnttechtalk. We want your feedback so please get in touch. You can always check out our live show each and every Thursday night at 9 PM ET, 8 CT and 2 UTC (we think) at SPNT.tv/live.

Help support Thursday Tech Talk by selling your used mobile phones, ipads, smartphones, video game consoles and more to Gazelle! Log on today at SPNT.tv/gazelle.

SUBSCRIBE TO THURSDAY TECH TALK WITH THESE PROGRAMS

Or you can enter http://feeds.feedburner.com/spnttech into which ever feed reader you choose to use.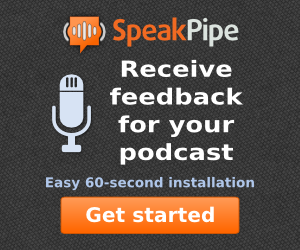 Subscribe & Follow
Average Rating
Categories