SPNT.tv
Description: Thursday Tech Talk hosted by Nick and Nick
Now Playing
We recorded tonight's show but experienced some technical difficulties with the live feed. Sorry about that. At least we spared the Youtube world this week so no one will have to look at our ugly mugs, till next Thursday. There was a lot of backlash last week over our Apps of the Week. We re-focused and got it togedther this week. Don't forget to follow us on Twitter @spnttechtalk.

Here's What You'll Get in this Week's Show

The Week's Top Tech Headlines

Twitter hacked, change your passwords

Microsoft unveils its smartglass app for all devices

They also ready to announce to the world about Office for iOS

Assasins Creed 3, and The Guild

Apps of the Week

Don't forget to vote in the 2012 Podcast Awards for our sister podcast, Who-Dey Weekly.

Email us at techtalk@spnt.tv or follow us on Twitter @spnttechtalk. We want your feedback so please get in touch. You can always check out our live show each and every Thursday night at 9 PM ET, 8 CT and 2 UTC (we think) at SPNT.tv/live.

Help support Thursday Tech Talk by selling your used mobile phones, ipads, smartphones, video game consoles and more to Gazelle! Log on today at SPNT.tv/gazelle.

SUBSCRIBE TO THURSDAY TECH TALK WITH THESE PROGRAMS

Or you can enter http://feeds.feedburner.com/spnttech into which ever feed reader you choose to use.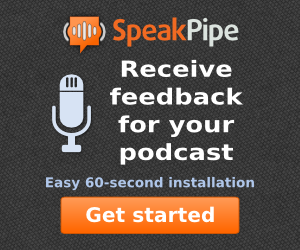 Subscribe & Follow
Average Rating
Categories