Right Where You Are Sitting Now
United Kingdom
Description: Subculture, Counterculture, Occulture, Underground Music.
Now Playing
This week: Cameron goes boring…again, Facebook privacy boggles our minds, Hitler's LA bunker, Kim's new hero rises, New drug could seriously reduce cancer, Borat strikes again, Dangerous Iranian over-confidence, Your privacy online is a sci-fi fantasy, Middle-East state executions, and Technology that bleeds!

Personnel - 

Joseph Matheny

,  

Kim Monaghan

, and 

Ken Eakins

.

Email us with stories you think we should discuss here. Hassle us on Facebook, and Twitter…we love it.

Want links? We got ya

Musical Interludes

The post Coincidence Control Network: File #018 appeared first on Right Where You Are Sitting Now.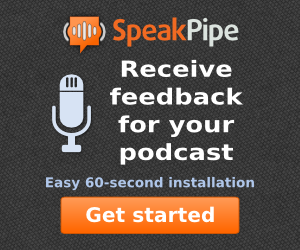 Subscribe & Follow
Average Rating
Categories