Dr. Bill Bailey
High Point, NC
Description: Word of Faith Ministries, Inc. is the non-profit Christian Ministry of Dr. Bill Bailey, a Bible Teacher that Proclaims the Word of Faith! Join Dr. Bill as he proclaims the Word of Faith, showcases ministries, and trains people to fulfill the Word of God!
Now Playing
Dr. Bill continues his question and answer session of listener questions: Is the Five Fold Ministry still in operation? What is the Five Fold Ministry, and how do these ministries function today? Also, changes coming in our video RSS feed!

This Word of Faith Netcast can now also be viewed on our YouTube Channel!

If you would like to contribute to the ministry… click the "Donate" button below:





Download the Word of Faith Video Netcast:

Audio Only
(MP3 Version) Video M4V Version
(iPod Video)

"Right-Click" on the links above to download the files, and
choose "Save as…" or "Save Target as…" to save the files.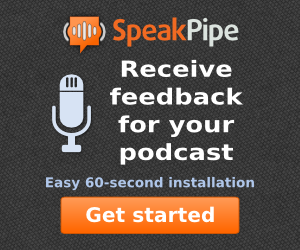 Subscribe & Follow
Average Rating
Categories