Alex Balcerski
Description: Sports...from the best seat in the house
Now Playing
Welcome to RideThePine.com

Its bracket busting time.  For all of the experts and for the person in your office who thinks they know everything about March Madness, here's a news flash.  Joe Lunardi's wig has as good a chance as anyone to pick a winning bracket.  But we will give you some tips on how you can survive the bracket busters.

Lets get a couple of facts straight, only once has all number one seeds in the tournament actually made it to the Final Four, that was in 2008.  #1 Seed Syracuse losing starting center Fab Melo, because of eligibility requirements, became an easy choice to not make it to even the Elite Eight.  I've got Vanderbilt beating them in the Sweet Sixteen, mostly because I can't go against school spirit that consists of sports bras and body paint.  Can we go back to Fab Melo for a second.  How much of a jerk must you be to have your own school rule you ineligible right before the biggest event of your season?  I'm guessing pretty big!

If you are still picking brackets the way you did back in the 90s, its time to start thinking differently.  Since the "One and Done" requirement came into effect back in 2006 all the rules have changed.

I just told you that the only time EVER that four #1 seeds made it to the Final Four was in 2008.  Twice since that rule went into affect has there been Final Fours with NO #1 seeds.  In fact, a #1 overall seed has not won the championship since Duke back in 2001.  So you can rule out Kentucky.   How can you pick them anyway?  Look at their star player Anthony Davis' unibrow.  How can you trust the mental toughness of a player that can't recognize how terrible a unibrow looks or comes from a family that openly supports it.  Thats his mom.

Here is a little strategy when picking those opening round games.  If you are not picking a 8th ranked team or higher to make it to the Sweet Sixteen than take a gamble and pick against them in the opening round.  For example I don't have Temple making it to the Sweet Sixteen so I'm picking the USF/CAL play-in game as an upset?  Most people wont pick a play-in game winner anyway so if things go my way, I could steal a point in the pool.  You have to take some risks because playing it safe, doesn't work.  I normally try to pick at least one 4th, 5th, and 6th seed to lose in the opening round. 

Do you know the cool/trendy pick for National Champion this year.  Mizzou.  And when I say cool, I mean like Lebron James wearing fake glasses cool, which means its not really cool because everyone is doing it.  So don't fall into that trap, although I got them making a run to the Final Four don't be surprised if they lose to Marquette in the Elite Eight because of Buzz Williams dancing feet.

So who do I got?  Kentucky, Mizzou, Florida State, and North Carolina in the Final Four with the Tar Heals beating Kentucky to win the National Championship.  Enjoy my favorite time of the year and good luck not busting your bracket.

This episode of Ride The Pine is brought to you by  Champs Sports

Just Click here to get 10% off your order of $50 or more at Champssports.com   

Just Click here to get 15% off your order of $75 or more at Champssports.com

Whether you're looking for fan gear, running shoes or casual clothes for men, women or kids, you'll find it all at Champs Sports. Don't forget to use our Champs coupons for savings every time you shop!

*Online Only; Some Exclusions May Apply.

For more on Ride The Pine, check out these sites.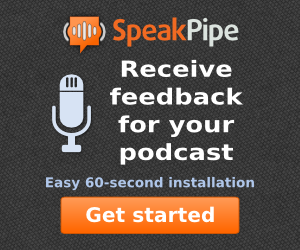 Subscribe & Follow
Average Rating
Categories