Blubrry Privacy Policy

Privacy
At Blubrry.com, we are committed to protecting your privacy. We use the limited amount of information collected about you to enable the functionality of the Blubrry website. These functions include letting you log in and design a MyCast feed, and keeping you notified of news and changes to Blubrry. We internally use identifiable information about you to improve our service, to statistically analyze site usage, to improve our content and product offerings and to customize our site's content and layout. We believe this allows us to improve our site and better tailor it to meet our users' needs.

Profiles: You will have the option of creating a user profile on Blubrry, it should be noted that doing so is voluntary and all functionality of the website is available to you should you choose not to build a user profile.

Cookies
"Cookies" are small pieces of information that are stored by your browser on your computer's hard drive. We do not collect personal information with the use of our cookies; they are used to collect aggregate visitor information for internal use only. Cookies are required in order to log in to the site and use the MyCast feature. Some of the features of Podcaster News might not work correctly if you set your browser to refuse cookies.

Disclosure
At Blubrry, we will not sell, rent or give away any personally identifiable information about you to any third party, ever. On occasion, we will aggregate personally identifiable information and might disclose such information in aggregate to third parties. However, in these situations, we will never disclose any information that could be used to personally identify you.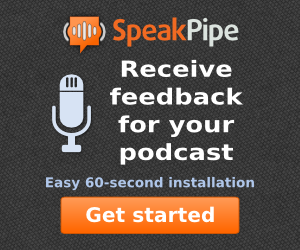 Got it?
We want to make sure this is clear to you. We know this is a lot of language and we recommend you read every detail. We hope you will find our terms will work perfect for you. If you have questions or concerns please contact us.