Stats to Build Your Business On
Blubrry brings you the most all-inclusive digital media statistics service available. Gain unsurpassed insights into your audience: Find out who is linking to you, listener-base demographics and geographical data with worldwide mapping. Try us! You'll find our custom reports and daily email summaries are info you can trust, track and build your business on.
Fab Features
Raw numbers of requests for your media aren't going to tell you enough. That's why our media stats system includes features such as:
Summary View (overall and current month totals including latest 10 episodes)

Overall Reports

Episode Specific Reports

Monthly Reporting

Unique IP Address Reporting

Platform Tracking (Windows, Mac, Linux)
Client Tracking (iTunes, Zune, Nokia, etc.)

Referrer Tracking

PDF Exportable Reports

Daily or Weekly Email Reporting

Export to Excel

Month-to-Month Trending

Read-only Guest Accounts

 
Watch the Demo
Picture How . . .
How your audience is connecting to your show:
Picture What . . .


Devices.....
Watch for Trends Day to Day!


Trend Month to Month etc..
Picture Geography....
US Breakdown....
Depend on It
'Blubrry Media Statistics' was forged with one thing in mind: reliability. Our system includes features that ensure that nothing, nothing hinders your audience's ability to download your show episodes. We destroyed all obstacles that can cause your stats to be unavailable.
P.S. Podcast Statistics Premium customers receive free product updates and upgrades.
Start Using Blubrry Statistics Today
If you're currently a member of the Blubrry community, getting you setup is easy. Click here to get started. Once logged in there is a getting started page in the stats area, or you can visit help.blubrry.com.
If you're not yet a member of the Blubrry community, you can create an account, add your podcast and follow the instructions above.
Don't forget if you a Wordpress / PowerPress user you can get your stats summary directly on your blog by enabling it on the Services and Statistic tab of PowerPress.
Premium Stats are available for a low monthly fee for those that run advertising in their shows independently or take advertising from other networks. Premium Stats give content creator more detailed reporting data.
The basic service is free for those that have no advertising in their shows, or are doing advertising exclusively with RawVoice / Blubrry.com.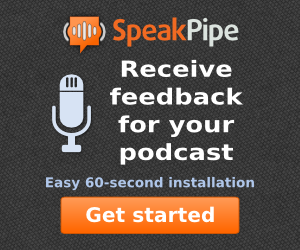 Premium Statistics Available
Full Report of Clients
Full Report of Referrers
Full Breakdown of Operating Systems
Complete Geographical Data
Daily Email Summary
Episode Trending by Month
Country Map Reporting
Audit of Uncounted Request
Export to Excel Files
Create Guest Account
Purchase Premium Podcast Statistics Today
You qualify for free stats if you have:
•  No advertising on your show.
•  Advertising through Rawvoice/Blubrry.
•  Advertising through Rawvoice/Blubrry + advertising on your own or another network.
No voodoo numbers
We give you the unique download totals and total download numbers with an easy formula everyone can understand. If someone from the same computer downloads an episode more than three times, it doesn't get counted. It is that simple.
Requirements
The price of admission is a good one, free for shows with no advertising or doing advertising exclusively with Blubrry! Although your podcast must be listed with Blubrry.
Already listed on Blubrry?
Click here to turn on the free statistics service.
Blubrry Statistics Resources
Enterprise Media Statistics
If you've arrived here during a search for enterprise-level media statistics, then you've come to the right place. Our Blubrry Media Statistics system is powered by RawVoice Statistics.
RawVoice Statistics is a powerful, flexible media statistics system that can be deployed and branded to your specifications. The system can provide accurate statistics on almost any downloadable or streamable media format.
Visit our contact page to drop us a line and find out how we can help.