Pixelitis Staff
USA and Canada
Description: Description not available.
Now Playing
Podcasting is a beautiful thing. Every once in a while, when a group of friends gets together on a weekly basis to talk about videogames, a phrase gets uttered that is so silly – so ridiculous – that it just has to be the title of the show.

On this week's Pixelitis Podcast, the phrase that stuck out had to do with male genitalia. Which in hindsight, is pretty much par for the course. We won't say who says it, but it was bad enough that it kinda derailed the show for a hot minute.

When Andrew Martins, Karen Rivera and Tom Farndon aren't dicking around on this show this week, they managed to talk about more Xbox rumors, a Firefly MMO hoax and same-sex lovin' in Star Wars: The Old Republic.

As usual, you can listen by hitting play right below. Be sure to tell your friends about us, like us on Facebook and follow us on Twitter.

Show notes:

What we've been playing
Discussion: Favorite controllers
New Releases

Follow us on Twitter:

Intro: "Shiny Spaceship" by 8-Bit Ninjas
Outro: "Parting Shots" composed by Paul Taylor (a.k.a.  _ensnare_)
Break: "The Ballad of Serenity" by Sonny Rhodes


This work is licensed under a Creative Commons Attribution-NonCommercial 3.0 Unported License.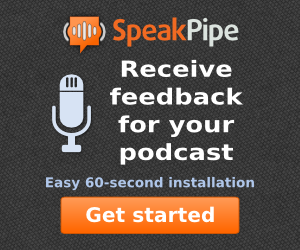 Subscribe & Follow
Average Rating
Categories