Pixelitis Staff
USA and Canada
Description: Description not available.
Now Playing
It may be the holidays, but that doesn't mean we can't have a raucous – sometimes raunchy – discussion about videogames. What started as a festive show turned into a slightly rough and tumble festive podcast with Andrew Martins, Karen Rivera, Patrick Kulikowski and Tom Farndon at their respective mics.

News was discussed, playful insults were hurled, mango juice and bourbon was consumed (ew) and the joys of Christmases past were shared.

So get cozy with a loved one, pour yourself some egg nog and put us in your ear holes. You know, in the spirit of the season.

Show notes:

What we've been playing
Discussion: Our favorite Christmas presents
New Releases

Follow us on Twitter:

Intro: "Let it snow" by Bit Shifter
Outro: "Ice Cap Zone" composed by Brad Buxer/Cirocco Jones from Sonic the Hedgehog 3
Break: "Freezeezy Peak" composed by Grant Kirkhope from Banjo-Kazooie

This work is licensed under a Creative Commons Attribution-NonCommercial 3.0 Unported License.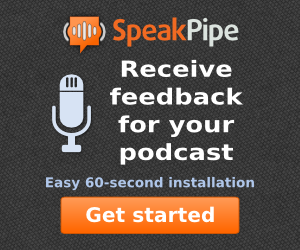 Subscribe & Follow
Average Rating
Categories