Persons of Note
Description: Do you like finding new, awesome music? Do you like hearing attractive men talk about such music? Then by golly this is the podcast for you!
Now Playing
This episode Mike and John discuss American independence, celebration, and, ironically, a couple of British musicians.

Guide:

10:00- King Charles

Tracks of Note: Polar Bear, Ivory Road, Coco Chitty, Wilde Love

41:30- Alex Clare

Tracks of Note: Relax My Beloved, Too Close, I Won't Let You Down

As you will hear in the podcast, Mike and John have a debate: Is "Blue" (think Gatorade) a flavor? Email us at personsofnote@gmail.com with your vote and/or vote on our Facebook poll!

Also, check out the video of King Charles with Johan Andersson that we mentioned via the link.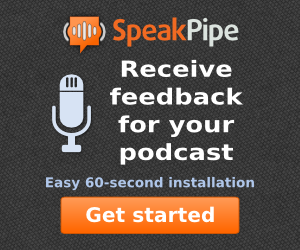 Subscribe & Follow
Average Rating
Categories