Paul Alves
Description: Book, Audio Book, Audio Drama & Podcast Reviews & Recommendations
Now Playing
We are joined by the author of the Jack Palms series himself, Seth Harwood to talk about the Jack Palms series, as well as his new In Broad Daylight novel (currently available as a free downloadable podcast on iTunes!)

We are also joined by 13 year old author Spencer Brokaw (pictured on our album art this week), author of The Impenetrable Spy, a novel he started writing when he was 10 years old, and published when he was 12.

Your Hosts: Paul Alves, Sir Jimmy. Guests: Seth Harwood, Spencer Brokaw

Visit Seth Harwood's Web Site and check out In Broad Daylight

Visit Spencer Brokaw's Web Site

Get A Free Audiobook just for signing up for a free trial with Audible. Your membership also entitles you to get a free digital subscription to the New York Times or Washington Post.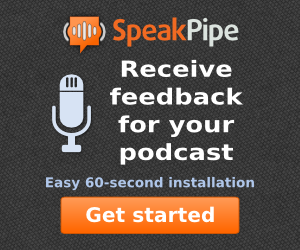 Subscribe & Follow
Average Rating
Categories