Ron Johns
Austin, TX
Description: To Inspire Gods People to Pray!
Now Playing
You may not hear any familiar melodies as this podcast is mostly original. I've adopted a fairly new process to recording the podcast. Rather than attempting to record all 30+ minutes in one sitting, I've just sat at the piano and pressed "record" as the Holy Spirit has led throughout the past quarter. It has been working out okay so far. It also gives me an opportunity to select the best recordings out of many, and there was a really bad 15 minutes of recording I was happy not to have included in this podcast. You may notice that it may have a slightly different sound than previous podcasts. I'm still perfecting the audio recording and mixing aspect of the podcast even after almost 5 years. I pray this podcast encourages you to spend some quality time with our Maker.

A quick update – Yoko's sister, Eiko is doing so well now that the hospice where she was sent to spend her remaining time here on earth is preparing to discharge her since her condition has improved so dramatically. This is truly an inspiring testimony in development! Our God is an Awesome God! Please keep her and her family in your prayers.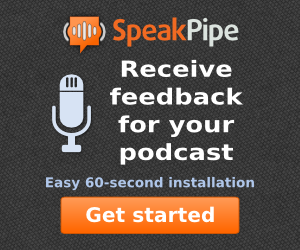 Subscribe & Follow
Average Rating
Categories