Mike Russell : Radio Producer and Audio Content Creator
United Kingdom
Description: Music Radio Creative Podcast hosted by Radio Producer and Audio Content Creator Mike Russell. Free tips and tricks to help you to sound great with regular discussion about radio jingles, DJ drops and audio production.
Now Playing
If you've ever considered leaving radio to pursue the life and show of your dreams as a podcaster what would you talk about? How would you succeed in podcasting and what are radio stations doing right when it comes to having a podcast? All this and more in the second part of an interview with personal podcast coach Dave Jackson from the School of Podcasting.

The show Leaving Radio To Be A Podcaster : Podcast Episode #33 was heard first on the Music Radio Creative Podcast.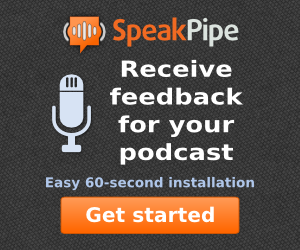 Subscribe & Follow
Average Rating
Categories