Multiple Nerdgasm
Sydney, Australia
Description: An opinionated comedy podcast about films, TV, video games, books and pop culture. We love all this stuff so we talk about it!
Now Playing
Yeah, I know you're playing Diablo 3 but just pop this on in the background. But be prepared to have your attention demanded by our engaging content what am I talking about we made a podcast about:

Ok so I have to get back to New Tristram, but click on the big space baby and get listening!…

Read more

The post Episode 29: Far too young for that appeared first on Multiple Nerdgasm.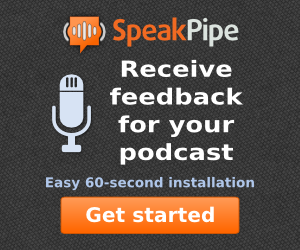 Subscribe & Follow
Average Rating
Categories