Caine Dorr
Description: The Masked Marauder Matinee
Now Playing
As the production crew refreshes the matinee for our 2013 production schedule on the main stage we hope you'll enjoy a look into the data files of Knight Inc. This week the employees over at Knight Inc. help us dive into the Knight Inc organization archive to investigate Lady Raven. Apparently its information plucked directly from the Commander's private files which are examined in Knight Inc during the two week orientation of a new employee or 'Pawn'.

★★★★★★★★★★ CREDITS ★★★★★★★★★★

★★Thank You:★★
I'd like to thank Keith Hughes of Penslinger.com and the Time Out podcast for coming through with yet another round of character narration at the drop of a hat. Keith is currently gearing up for his forth year in NANOWRIMO and we wish him luck!

★★Music Used:★★
BJ & Busted Frog by .22 from the Podsafe Music Network☆

★★Contact the Management:★★
Comment on our audio adventures or text based stories ☆
Leave us a voice mail @ (918) 926-6421 ☆
Send an email to maskedmaraudermatinee@gmail.com (audio files welcome) ☆

★★VIP Members★★
Join the Facebook page here ☆
Subscribe, Rate, and Review in iTunes ☆
Follow the author's personal blog here ☆

This recording, the story, and the characters there in are the property of the author and protected by copyright.


The Masked Marauder Matinee by Caine Dorr is licensed under a Creative Commons Attribution-NonCommercial-NoDerivs 3.0 Unported License.

The post Knight Inc Data File 3 Knight Inc appeared first on The Masked Marauder Matinee » Podcast Feed.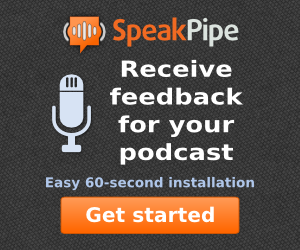 Subscribe & Follow
Average Rating
Categories