Geoffrey Welchman
Baltimore, MD
Description: A humorous take on public radio and life in this America
Now Playing
We'd like to assure you that your performance appraisal will be fair and balanced. Mostly.

Join us as we explore efforts to get a new addiction off the ground, and chortle to the sound of a 6-year-old comedian. We present a recording of an actual job appraisal, and report on a bit of so-called "news". Finally, we present a clip from an upcoming science-fiction mepic movie, because we were too busy to watch it ourselves.

Special Guests:

The Amazing Betty (who co-wrote the Performance Appraisal sketch) appears as Popular Blond Actress #7, Kelly Brilliant, and Computer

This show is dedicated to Ben Truslow and Ian Hesford.

Our show graphic comes from this Buzzle article. Bonus for iPhone and Droid apps: Mr. Delirium Appears at the Stoop Storytelling Series.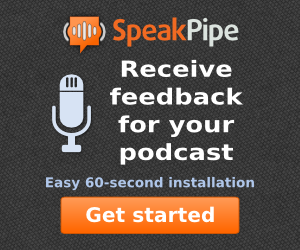 Subscribe & Follow
Average Rating
Categories