Get Featured on the Blubrry Home Page
Be conspicuous! Maximize your show's prominence by being featured on the Blubrry home page. Blubrry, your media content resource, is placing its most outstanding shows front and center to be seen -- and consumed -- by the broader audience. In addition, your show will be available on set-top television units such as Boxee and Roku and on mobile devices such as iPhone, Android, etc. 


We're looking for precision. Our featured shows will have fresh, updated content, a catchy title and art work, a parental rating and notes that are spell checked and grammatically correct. That's not so much to ask, is it? I mean, you're doing that already and if you're not, this is a great time to spit and polish your show. The specific requirements we're looking for are listed in the link below so check them off as you go.
Be sure you closely read and agree to our terms and let us know you want your show featured. If any of this confuses you or you feel you need an exception give us a shout at Blubrry.com/contact.php. You get the picture? Cool. Now get in the picture and on the Blubrry home page!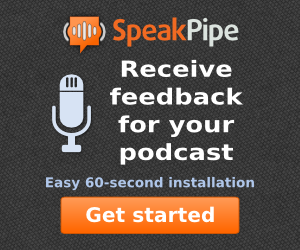 About us
Blubrry is a group of fervent bloggers and content creators working hard to build a community that benefits everyone involved. Visit the RawVoice website for more information.