Jeffrey Powers
Madison, WI
Description: When Geekazine goes out to cover events, live events, interviews, CES action or more, this is where the video is. Hundreds of videos per year, you can watch all the action here.
Now Playing
HDRPJ790V

While at Digital Experience I talk with Amy from Sony to find out the new model cameras that they debuted. Amy first showed me the HandyCam PJ790, which is the top of the line camera with 24.1 MP sensor. The camera also has a projector so you can show people what you recorded. However if you need to connect another device to the projector the new dual HDMI connection will let you do so.

The HDR-PJ790 is available for Pre-Order $1599

CES 2013 Sponsors

Subscribe to Geekazine SMF - Also on TechPodcasts SMF - Get on iTunes SMF

We also take a look at the PH430V which for an additional price you can get the Wifi dongle that can turn your iOS or Android device into a remote control.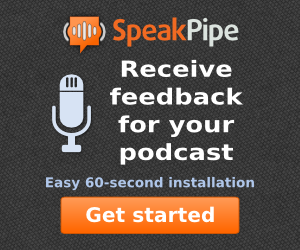 Subscribe & Follow
Average Rating
Categories