Jeffrey Powers
Madison, WI
Description: When Geekazine goes out to cover events, live events, interviews, CES action or more, this is where the video is. Hundreds of videos per year, you can watch all the action here.
Now Playing




Schneider Mike

While at BlogWorld & New Media Expo, Jeffrey Powers sits and talks with Schneider Mike. Schneider co-wrote a book that is due out called "Location Based Marketing for Dummies".

We talk about what Location Based Marketing for Dummies is about, then talk a bit about what it took to write the book. Finally, we discussed the process it goes through with Wiley.

Sponsor: GoToMeeting makes it easy to collaborate online with anyone, anywhere. Try it free (use promo code Podcast).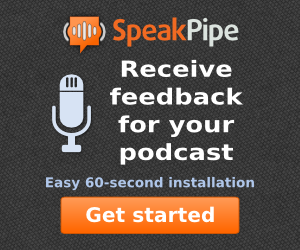 Subscribe & Follow
Average Rating
Categories