Description: Description not available.
Now Playing
Valu Thrift Headphones photo by Thrift Store Addict

The latest Flight Centre podcast is jam-packed with travel goodies for your sense of hearing including European music festivals, New York, New York and the Dalai Lama, romantic locations like Quebec City and Venice where love is in the air, games play in Japan and Russia, and culinary experiences Sandals Royal Bahamian style.

This week's podcast includes the blog posts;
• A Sense of Travel – Hearing
• Love is in the Aria
• Games People Play – All Around the World
• Kickin' It Fridays – Venues that Rock – The European Festivals
• Wining and Dining Sandals Royal Bahamian Style – Rough Life

Passionately waiting to playfully hear about food? Then let's get started.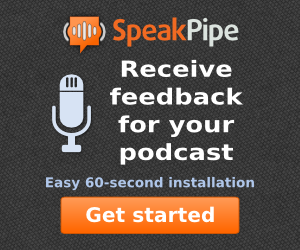 Subscribe & Follow
Average Rating
Categories