Erk & Drue
Sydney, Australia
Description: Erk Pod is a personal podcast produced in Sydney each week that features news, sport, entertainment, music and more.
Now Playing
ERK POD CHANNEL ERK ERK  

[smoothslider id='2' ] Erk Pod Episode 353 Erk Is Still Wandering Around On The Streets Of The Hong Kong   Welcome to episode 353 of Erk Pod. After a break of a couple of weeks to help people catch up, Erk continues his observations during his 2011 holiday. Erk is still wandering around the streets of the Hong Kong area as he prepares to visit Macau.    

New To Erk Pod? Start here! If you are new to Erk Pod, welcome! It is a talk podcast produced for weekly release as required and is available on Thursdays. Erk Pod commenced in 2007 and is Erk's longest running podcast. It is recorded either in the Channel Erk Studio or on location. Each episode runs between 60 - 120 minutes (approx).

Duration: 112 minutes
Download audio

Erk Pod can be enjoyed at any time you choose, either by subscribing (for free) or playing episodes via this website.

Erk Pod is released every Wednesday

There is a player on this page as well as on the show notes for each episode. Got something to say? Let Erk know!

Email comments, questions or  MP3 voice files to erkpod@gmail.com
All feedback is greatly received & read personally by Erk.
Due to various reasons, feedback may not be read on the show straight away.

Have your voice heard on Erk Pod!

Australia: 02 8003 6905
United States: 661 524 5375 (5ERK)
Elsewhere: +1 661 524 5375 or +61 2 8003 6905

Erk mainly uses Skype for interviews. Leave a voice message for Channel Erk shows or ping Erk for a chat. Facebook is a great way for people to interact with Erk & Channel Erk & to find out what is happening. Erk spends a lot of time on Twitter & it is a good way to interact with him in real time. Subscribe to Erk Pod via RSS. You have the choice between choosing Erk Pod only or all Channel Erk shows in the one feed. Subscribe to Erk Pod via iTunes. You have the choice between choosing Erk Pod only or all Channel Erk shows in the one feed. Listen to Erk FM: Metal Monday and many other podcasts on Pocket Casts by Shifty Jelly. Available for iPhone & Android, download & listen to podcasts without needing to be tied to a computer!As Erk found out during his 2011 Europe trip, international borders are no hurdle for Pocket Casts. Simply install the app, find your podcasts & listen!   Looking for quality alternative clothing? Look no further than Deadman Industries! Supporting the western Sydney alternative & metal scenes, deal with a local directly, avoiding the associated extra costs & confusion. If you see a shirt or other piece of clothing at a gig that you like, save yourself some time & postage! If Deadman can outfit Foundry Road's frontman eXplain, he can set you up with something hot, too. DISCLAIMER: Deadman Industries do not support suicide, assisted or otherwise.   Channel Erk and all podcasts are licensed under a Creative Commons Share-alike, non-commercial, non-derivative agreement registered in Australia. All music played with direct permission from the artist or under agreement with various music providers and/or music management. Some sound effects from The Free Sound Project, some icons from Iconspedia.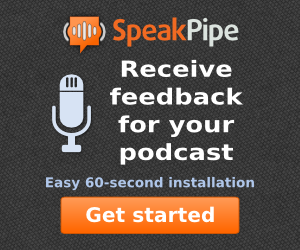 Subscribe & Follow
Average Rating
Categories