Anna Farmery
Leeds,UK
Description: The Engaging Brand hosted by Anna Farmery
Now Playing
Josh Bernoff joins Anna Farmery on The Engaging Brand podcast to talk about his new book called Empowered.

We discuss

The importance of empowering customers
How customers are a marketing channel
How people create 256 billion product/services impressions on each other when social networking!
Are different market sectors more relevant to social media?
How to focus on who will influence and who will be connecting to your social media audience.
Is mobile finally here as the next big thing! Should you be concentrating on a mobile strategy?
How to amplify your message through the community?
The role of ratings and reviews
How to amplify your marketing message when you are a small, medium message.
How the marketing influence occurs after the sale
The new style marketing funnel and when empowerment of the customer occurs

Also don't forget if you like the show to vote for The Engaging Brand in the Business category at The Podcast Awards

You can e-mail me at anna@theengagingbrand.com or join me on twitter.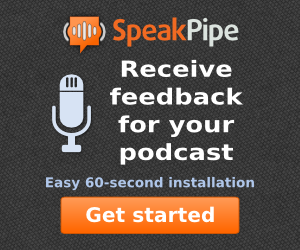 Subscribe & Follow
Average Rating
Categories