Anna Farmery
Leeds,UK
Description: The Engaging Brand hosted by Anna Farmery
Now Playing
Dave Ulrich talks about

How meaning has 2 facets - inherent value and market value.
Is meaning real or mind manipulation?
Why it is a terrible thing to waste a crisis!
Why a friend is not always the best source of advice for growth.
How to use social media to learn and grow.
The importance of patterns of events.
How your desk gives a clear personal branding message!!
What creates meaning in your life?
Difference between meaning in your life and meaning for others.

Don't forget to subscribe to the show in iTunes or on the Blubrry site.

If you have feedback for me on the show or topics that you would like me to cover then e-mail me at anna@theengagingbrand.com or join me on twitter.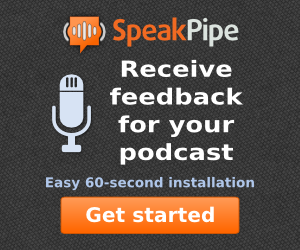 Subscribe & Follow
Average Rating
Categories