Zane Lamprey
Description: Welcome to the Drinking Made Easy Podcast! Join Zane Lamprey every week as he discusses the world of alcohol and the art of drinking. Hear about booze in the news, recaps and commentary on the show, special guest appearances, and plenty of fun stories!
Now Playing
Lots of guests today! We start with Donny Decastro from Tavern in the Park which was featured on Season 1 of Drinking Made Easy. We catch up and reminisce about their great view and their $175 martini. Then we dive into booze in the news and get to talk to Jess the Shake Weight Girl again. Steve then shows up late, pre-buzzed from a wine tasting. After messing with Steve we move on to another exceptional cocktail created by master mixologist Jacopo Falleni called the Brazilian Blowout. Finally, we end with a nice visit from the founders of Golden Road Brewery, one of the few breweries located in Los Angeles.

Subscribe on iTunes for a new podcast every week!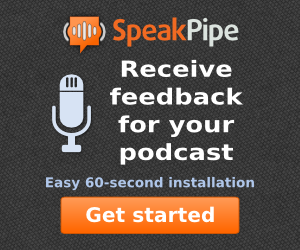 Subscribe & Follow
Average Rating
Categories