The Chonilla Network
Hmmm what?
Description: Chonilla.com Podcasts
Now Playing
Nilla finds out Cho liked him and the way he found out. Mean Girls at Mom Groups. "MOMZILLA's". IN THE NEWS - SITE WATCH - CHONILLA COUPLE - SHOUT OUTS & FEEDBACK.

Subscribe & Review on iTunes - Join the Forum: http://bit.ly/eWDg6Q - Listen & Thumbs up on Stitcher Radio - Leave a Voicemail: 514-418-6810 - Tweet us: @chonilladotcom @clovasaurus - Email Us: feedback@gmail.com - OH & Donate, we appreciate it!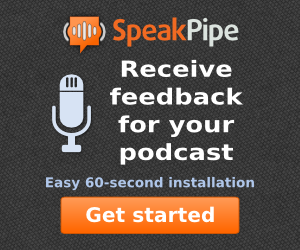 Subscribe & Follow
Average Rating
Categories