Camera Campus
Description: Camera Campus Podcast
Now Playing
This is part 2 of a 2 part episode (part 1 here) with guest Jen McKen, a wedding and portrait photographer from South Western Pennsylvania. In this episode Jen gives us some insight into her experience at WPPI in Las Vegas, then tells us the story behind one of her great wedding photographs. Before we close the show Jen shares her new obsession and a great little story about helping folks in need before leaving Vegas.

.

Check out Jen and other things we talked about at these links from this episode:

Please remember to click the "Be Our Guest" link and become a part of the show, and SUBSCRIBE in iTunes.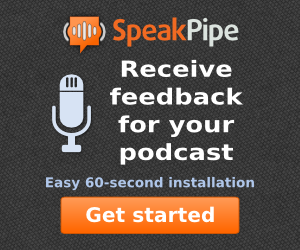 Subscribe & Follow
Average Rating
Categories