Greg Rempe
Description: The world's first radio show dedicated to bbgq and grilling
Now Playing
Hour 1:

My first guests tonight are making a run for the KCBS Board of Directors. Stephanie Wilson from The Slabs and Cheryl Hill from The Smoking Hills join me to talk about why they have decided to run for election to the Board.  If you are a KCBS member and you haven't voted yet, this will be a segment you NEED to tune into!!

After the break, The Smokin' Guitar Player himself, Fred Bernardo of Tasty Licks BBQ will join the show.  Fred has a number of items to talk about tonight including a few BBQ classes that will be offered at his facility in Shillington, PA.  There might even be a new song dropped on the show…who can ever forget "BBQ One" or "Dirty Chicken"??

Hour 2:

Kicking off the second hour, one of the creators of the world famous BACON EXPLOSION and author of the Best BBQ Book in the World in 2010, Jason Day joins me.  Jason is a Pitmaster for Burnt Finger BBQ and is also apart of BBQ Addicts.  We will rehash the Bacon Explosion craze, the book and what he has planned for 2013.

Helping me close the show tonight is Brian Munter.  Brian has created a very cool app, The Pit Pal, for your smart devices to help you with your BBQ cooks.  He will give us the low-down on how it works, what it works with and how it can help you be a more efficient and accurate BBQ Pitmaster!

All of this, plus your phone calls, emails, and big giveaways tonight on the BBQ Central Show!!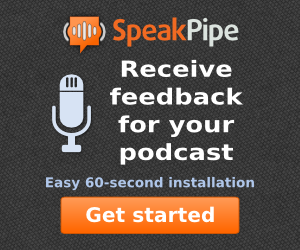 Subscribe & Follow
Average Rating
Categories