Greg Rempe
Description: The world's first radio show dedicated to bbgq and grilling
Now Playing
Hour 1:

Tonight we kick off the new year in spectacular fashion! Joining me for the first hour of the show is one of the most popular personalities on the BBQ scene. Rod Gray, Pitmaster of Pellet Envy, joins me to have a look back at 2012, talk about his new line of BBQ sauces and rubs and what he plans to do competition wise in 2013

After the break, Rod and I will talk about his upcoming appearance on BBQ Pitmasters this coming Sunday night. I will get Rod's take on doing the show (finally) and where he thinks the state of BBQ TV is right now. Rod is always a great guest and brings the viewers…be sure to get in the chatroom early to avoid being locked out!

Hour 2:

Kicking off the second hour, first timer to the show and BBQ legend…dare I say "ICON", Famous Dave Anderson of Famous Dave's BBQ. Dave will be on for two segments and we will try to cover as much ground as possible. Dave has been very successful in the business field well before he got in to the BBQ scene. He has a Masters Degree from Harvard Business School, created one of the most popular BBQ franchises ever and has appeared on any number of TV shows both as a guest and as a competitor. Be sure to tune in for this one as I chat about all things BBQ, Grilling and business related with one of the "All-Timers" in this industry!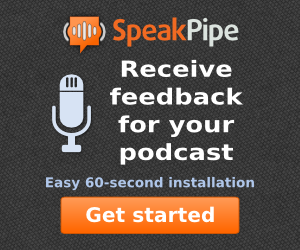 Subscribe & Follow
Average Rating
Categories