Reap
Description: The Angry Atheist Podcast
Now Playing
The Critical G also known as Alexander Garber is the guest this time around. Besides having a talent at speaking Alexander is also talented at bringing good ideas into the public light. Can youtube be useful when trying to promote an exchange of ideas? Alexander tells us how it can be and has been for him. The spoken word has power as Alexander shows in his youtube videos which can be found here and here

The Anti Atheism+ group mentioned in the podcast can be found here

If you enjoy the podcast feel free to say so and if you do not feel free to keep it to yourself. Thanks.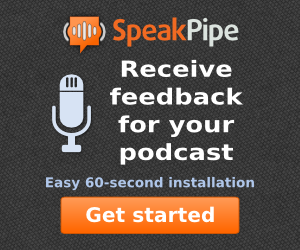 Subscribe & Follow
Average Rating
Categories