Affiliate Marketers Fitness Challenge * QAQN.com
Description: A group of men and women from the affiliate marketing industry have banded together to lose weight and get in better shape.
Now Playing
This week the show is helmed by myself and Jen Myers Ward, breaking the pattern of male dominance on the show (thankfully). We're talking about cruises and buffets, the effects of weather on exercise routines, the Melting Pot, Girl Scout cookies, and a week-long charity project, among other things.

A few links for you this week:

Books4Boobies – support breast cancer research!

Thanks for listening!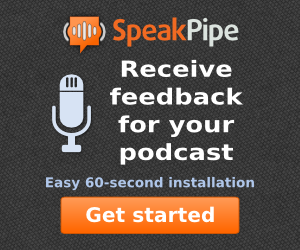 Subscribe & Follow
Average Rating
Categories