Actors Talk with Tommy G. Kendrick
Austin, Texas
Description: Interviews with Actors, Writers, Directors, Filmmakers
Now Playing
FROM STAND UP COMIC TO BUSY FILM ACTOR

With some bumps along the way. In Part 1 of my recent interview with the very busy comedian-actor, Michael Joiner we talked mostly about his career as a stand up comedian.

In this final part of our interview Michael Joiner and I talk about acting in films, about the changes going on in the 'faith based' film arena, about his faith and how that has influenced his career.

A QUICK THANK YOU

Before moving further into this episode of the podcast, I'd like to use this space to publicly thank actor MANDELL BUTLER for the kind words he posted to his Facebook page about Actors Talk Podcast. I won't quote the whole mini review but in part is says this:

For all those who have ever had questions about working in the TV/Film Industry on any level (as an actor or behind the scenes), I highly suggest you listen AND subscribe to Actors Talk Podcast…

At the bottom of this page I'm posting a photo and link to Mandell Butler's web page. Just paying it forward here. Now back to our regularly scheduled program.

GETTING PERSONAL WITH ACTOR MICHAEL JOINER

We talk extensively about how he came to be cast in THE GRACE CARD, starring with Michael Higgenbottom and Louis Gossett Jr – yes THAT Louis Gossett Jr. – how his impulse was to decline the role before ever reading the script and how his performance as racist cop, Mac Macdonald has opened doors to many other film projects.

About 2002, Michael Joiner and his family moved back to Los Angeles, CA so he could further his acting career. While in Hollywood Michael studied to improve his 'acting chops' and in particular cites working with teacher and film director John Swanbeck, teacher for actors such as Kevin Spacey, as being particularly instrumental in his growth as a film actor.

WHO LOVES THEIR JOB MORE THAN ACTORS?

"I love God, I love my wife, I love my family, but I don't think there's anyone who loves their job they way actors do.."

For a time all seemed to be going according to plan – God's plan as Michael Joiner tells it – and then it happened.

Although he felt safe on this journey of faith in the film business, the economic downturn in 2008 – 2009 that impacted so many families hammered Joiner and his family as well.

STORMS OF LIFE

We ended up having to sell our house on a short sale. I was heartbroken…I yelled at God a few times and said He didn't know what He was doing… [I told him] Don't you know I need to be in Hollywood?

When I came to my senses, as I always do, I said, 'Well Lord, I don't know what to do about my acting career because we're going back to Kansas City to live. But I do know what to do as a husband and a father and I'm going to do that.

But even through this disappointment and apparent failure Michael says he still felt that he was not through with acting. He says he told his wife:

"Michelle, God still has something [for me], He's telling me 'just stay sharp with my acting technique and do what I can with what I have and God's gonna do something…"

THE GRACE CARD

Michael Joiner and Michael Higgenbottom on Patrol in The Grace Card.

Michael Joiner's story, with its success and struggle and even doubt is told with such disarming honesty that even the non-believer will be intrigued. Before being called literally 'out of the blue' to be the lead actor in The Grace Card, what was Michael's opinion of most so called Christian Films?

When called by The Grace Card director David G. Evans to discuss possibly playing the lead in the film Michael offers this:

"He told me it was a Christian film…I almost said no thanks because…he lost me at 'Christian Film'…

But he asked to read the script and found that it was written by Howie (Howard) Klausner writer of the Clint Eastwood film, Space Cowboys.
"
…I was really touched by it [The Grace Card] the first time I read it. I said, man this is really moving me…"

As it turned out, there were a number of higher profile actors who were interested in playing the role of Mac McDonald in The Grace Card but Michael was cast without ever auditioning for the role.

ON AUDITIONING

Michael talks about being a perfectionist in his work and how that impacts his preparation for auditions…and why he longed to get to the place where he didn't have to always audition for roles.

I had prayed, "Lord get me to that point where I don't have to audition." I don't mind auditioning but including The Grace Card, I didn't audition for [upcoming release] Broken Faith, because of The Grace Card they were familiar with my work and I'd say out of eight films I've done [since The Grace Card] I think I auditioned for one of them. And that's because folks were familiar with The Grace Card."

ON FAKING CONFIDENCE

I spoke with Michael about how moving from project to project as he has toward the end of 2012 and moving into 2013 is so great from the standpoint of maintaing confidence. I say that because for an actor, work tends to breed confidence. At least in my experience. Additionally, confidence is difficult if not impossible to manufacture and certainly to fake. Of course, if our confidence is mostly in ourselves and not the One who made us, then we're probably in for some trouble.

THE LIE OF THE BIG BREAK

When we're starting out on this actor's journey, and even in the midst of it all, we sometimes think 'I just need that one break and then I'll be off and running.' And we can all point to examples that seem to bear out that notion. Michael Joiner seems to have had that BIG BREAK with The Grace Card. Surely the phone didn't stop ringing? Everything since then has been smooth sailing, right?

Here's what Michael had to say about that:

You're right in noticing I've worked quite a bit these last few months but…right before that happened there was no work….Sometimes I just talk to God like he's my friend sitting there and I said ' Look, Lord. I'm going to go get a job at K-Mart or something if you don't intervene here… let me know one way or the other…I need money…I need to provide for my family and if I get a job at K-Mart I'm not quitting…

MY PERSONAL EXPERIENCE

I also spoke about my own conversations with God about these kinds of situations. I relate how I became an actor because I believed and still believe that was and is my calling. Now for those who might not be sure I don't mean a calling like you get a phone call. I mean a CALLING as in from ON HIGH…and not that kind of high either, bucko.

I'm talking about a calling from God as in 'this is what I'm supposed to do with my life' kind of calling. In fact it is my own belief that if a person doesn't have something at least akin to a spiritual calling to ge an actor, they should never enter the acting profession. Or if they're in already, get out. If it's all about fame or money or any other motivation other than answering a call that comes from deep within, do something else. There really are far easier ways to make a living.

But if you do have that calling, it's not always going to be an easy road. As Michael said in our conversation:

"Perseverance is everything in life in general but definitely in what we do"

BROKEN FAITH

Synopsis: A suicidal ex-navy seal struggles between his faith and his lust for revenge when his estranged daughter is held captive by ruthless gun runners.

I asked Michael about one of his new films, Broken Faith and wondered if it is a 'faith based' film. I asked because the trailer, which you can view by clicking on the link above shows that Broken Faith is not your daddy's faith based film. It's an action picture with strong production values and of course, solid acting all of which go against the grain compared to the typical 'churchy' projects we've come to expect projects identified as 'Christian' or 'faith based.'

As Michael says,Broken Faith is an edgier movie for this genre and points to the movie's tag line: Christian movies may never be the same.

Michael talks about the talented production crew on Broken Faith and his fellow actors Rodney Wiseman (Frontier Boys), Vanessa Ore who is also producer/writer on an upcoming project, My Name Is Paul.

FAITH BASED FILMS AND HOW THEY'RE CHANGING

Michael and I talked at some length about the kind of films he wants to make as an actor and as a producer-writer. We talked about some of the traditional conventions of the genre that don't appeal to either of us. We also talked about his belief that you can tell a redemptive story but it has to have a character or characters who need to be redeemed and about how that need for redemption will influence the writing and acting.

MICHAEL JOINER ACTING COACH

We ended our conversation with Michael talking about his availability as an acting coach via Skype. Michael has a lot of solid training and a rapidly increasing body of work that make himn a valuable resource for any actors listening or reading this who might want to enlist him as an acting coach. Depending on his availability of course. Below are some links to sites on the internet where you can find Michael Joiner, view his acting and comedy reels, get booking information, see what projects he's involved with and inquire about working with him as an acting coach.

THANK YOU, Michael for joining me on Actors Talk. It was a great pleasure. I hope the conversation can be an inspiration to some of our fellow actors and filmmakers who may be struggling as they pursue this great but challenging career of acting.

Here are some Michael Joiner Links:

MICHAEL JOINER WEB SITE
On FACEBOOK
Michael's YOUTUBE CHANNEL
Micheal on TWITTER

JESSICA'S JOURNEY
THE BASEMENT
TRAVELATOR
ASHES OF EDEN
THE IDENTICAL
RUMORS OF WAR
PERSECUTED
MY NAME IS PAUL
SURRENDER

MANDELL BUTLER

Don't forget to check out the web site and IMDb page for my friend and fellow actor Mandell Butler.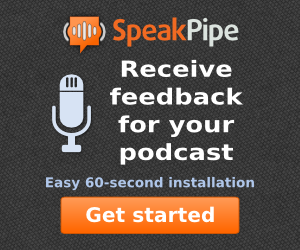 Subscribe & Follow
Average Rating
Categories